Shopping Cart
Your Cart is Empty
There was an error with PayPal
Click here to try again
Thank you for your business!
You should be receiving an order confirmation from Paypal shortly.
Exit Shopping Cart
Providing instant comfort to kids in unbearable situations
| | |
| --- | --- |
| Posted by Jessica on October 28, 2017 at 6:05 PM | |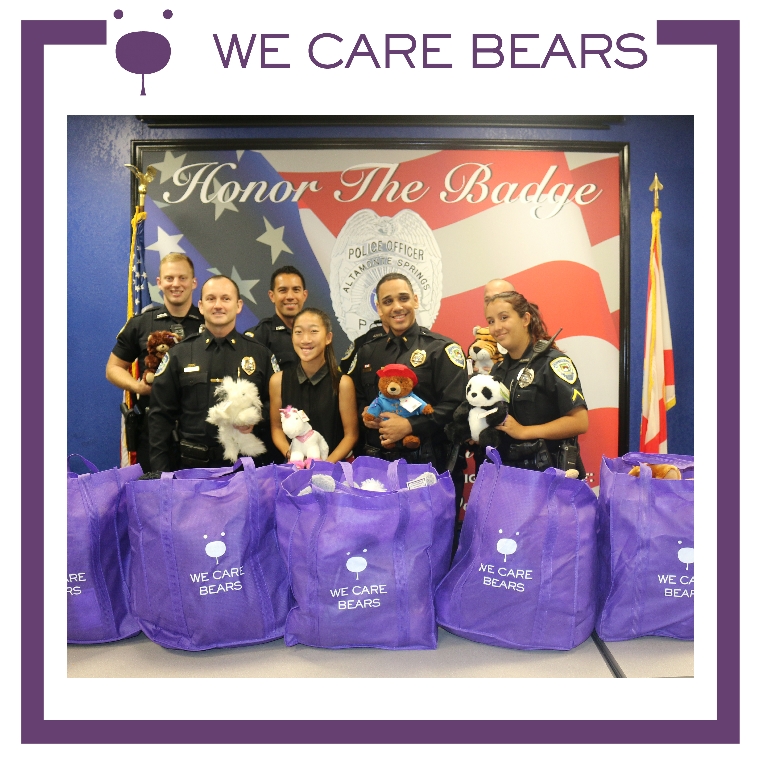 Make A Difference Day is one of my favorite days of the year. Volunteers from across the country unite to make today, one of the largest annual single-days of service nationwide. Since 1992, volunteers and communities have come together on Make A Difference Day with a single purpose: to improve the lives of others. Make A Difference Day is made possible by you and the people of TEGNA with support from Arby's Foundation and Points of Light.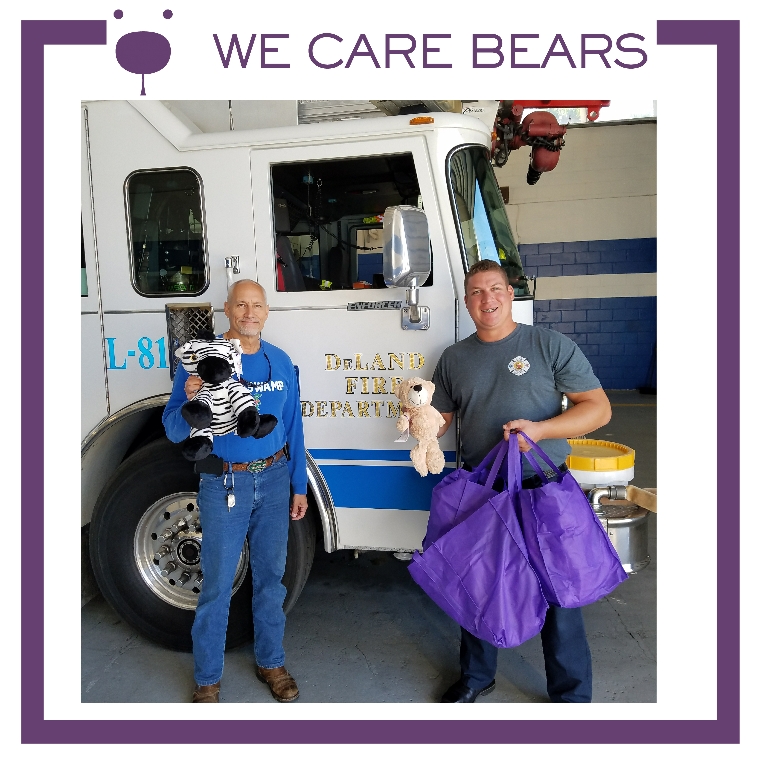 This year for Make A Difference Day I decided to make a difference by delivering bags of stuffed animals instead of having a big bagging event, and although it was smaller than in the years past, I was so happy to have Mr. Tom volunteer, with his help We Care Bears was able to deliver 350 bears to first responders today alone!!!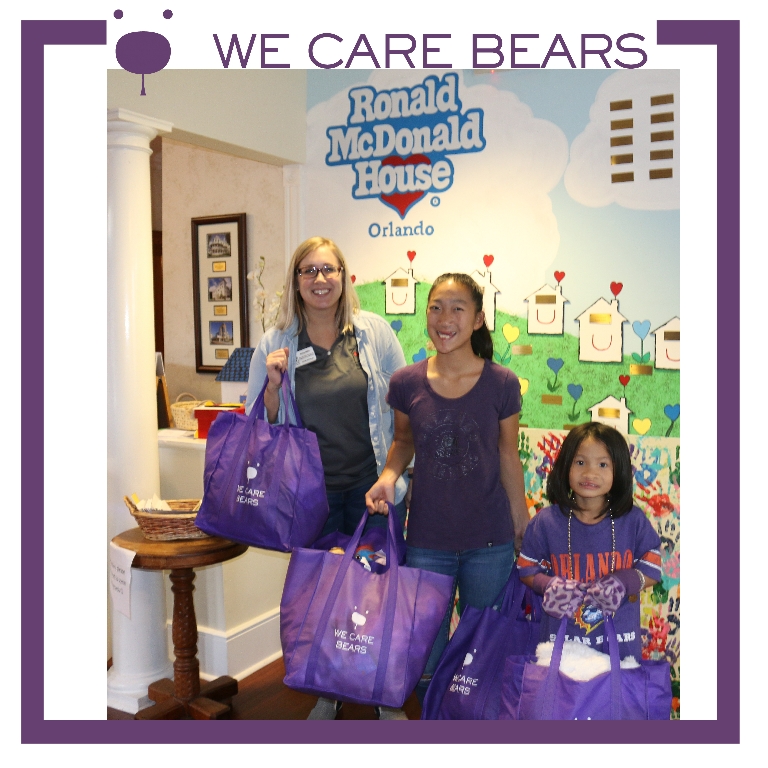 Make A Difference Day is always the fourth Saturday in October. I want to encourage everyone to get out and make a difference every day, and next October I hope you'll find a local project, maybe even mine, to join on Make A Difference Day.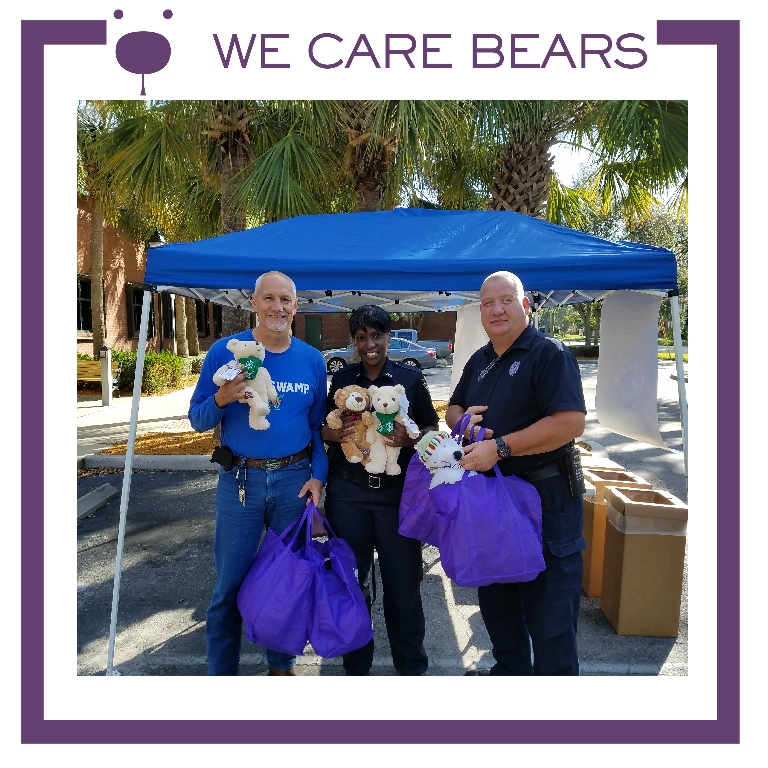 | | |
| --- | --- |
| Posted by Jessica on October 27, 2014 at 10:15 PM | |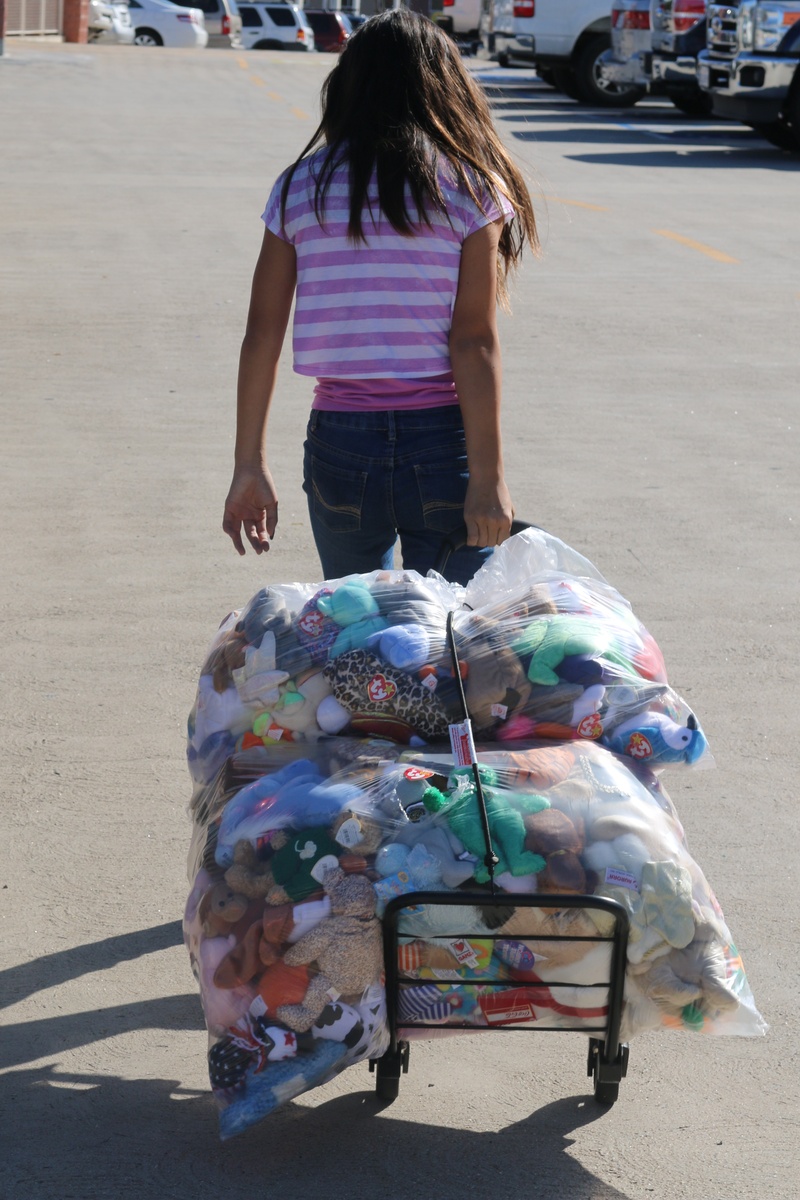 THIS is what 200 beanie babies look like....Jessica especially loves making deliveries but 200 of these little guys out weighs her so today she was forced to resort to the cart.
| | |
| --- | --- |
| Posted by Jessica on October 26, 2014 at 12:25 AM | |

This day was amazing and we can't thank everyone enough who came together with such a sense of community to make it so...
Schools and scout troops that held bear drives - without you we'd have no stuffed animals at all.
Monterey Ridge Elementary School who allows us to come in and take over their multipurpose room every 4th Saturday in October.  
Carmel Mountain Chick-Fil-A who donates THOUSANDS of kids meals to us all year long and brings lunch to our amazing Make A Difference Day volunteers.
Sprinkles Cupcakes who provides a sweet ending to our day with cupcakes.
Geppetto's Toys, Starbucks, Color Me Mine who all donated raffle prizes.
The wonderful support of Dr. Collins, Councilman Kersey, Whitney Southwick and the entire crew at NBC 7 in San Diego and 92127 Magazine who help us get the word out each year.
Shay Realty who serves as a year round drop off site for We Care Bears and Storage West who donates 3 months of storage so that we don't have our tiny apartment overrun with bags of bears.
Every single one of the 70 volunteers who showed up on Make A Difference Day to work - most under the age 12.  You all bagged more than 2400 stuffed animals and made more than 300 bags for first responders and other organizations that  deal with kids in hards places.

BIG BEAR HUGS to everyone (even those I'm sure we have forgotten to mention....sorry in advance)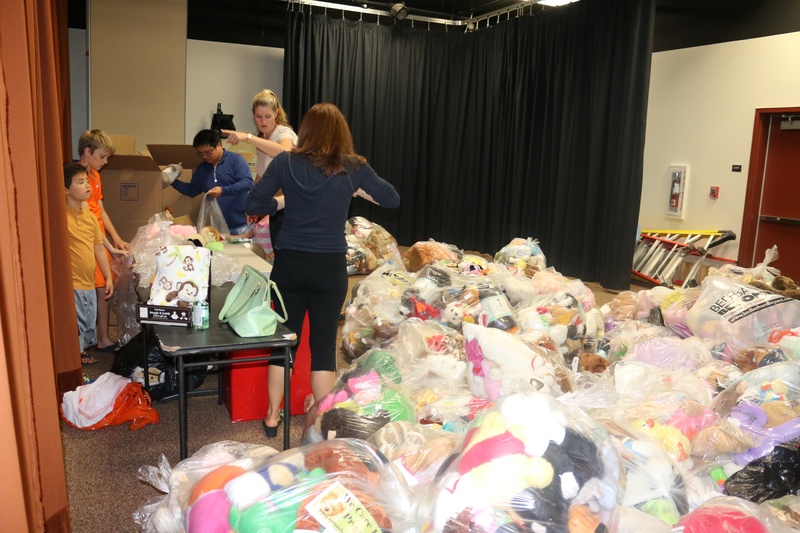 Never too young to Make A Difference -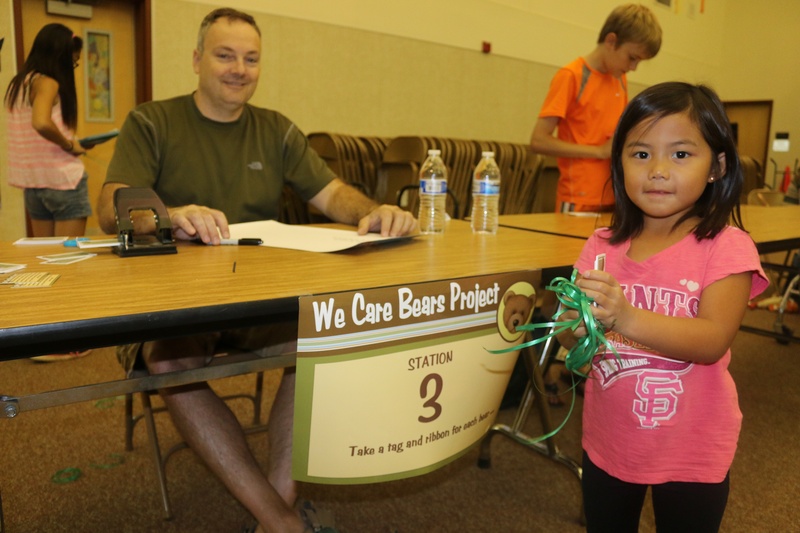 Many hands make light work-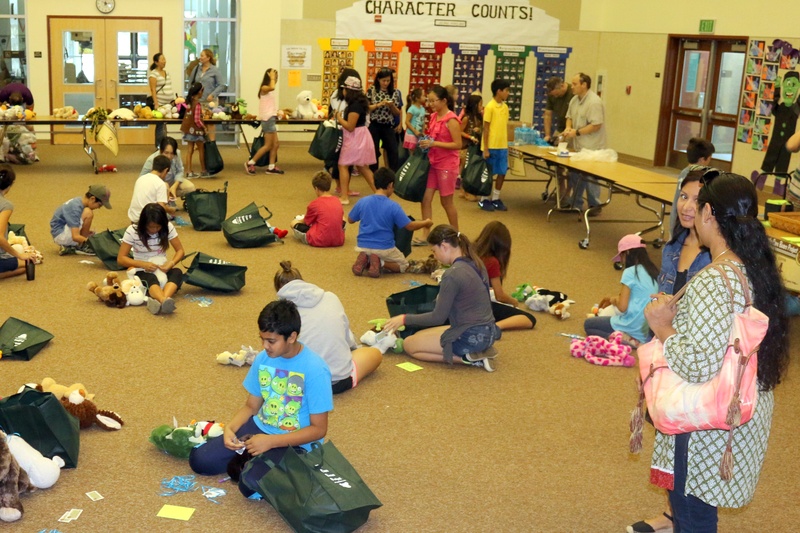 MORE than 2400 stuffed animals filled more than 300 bags and will comfort many many children in unbearable situations-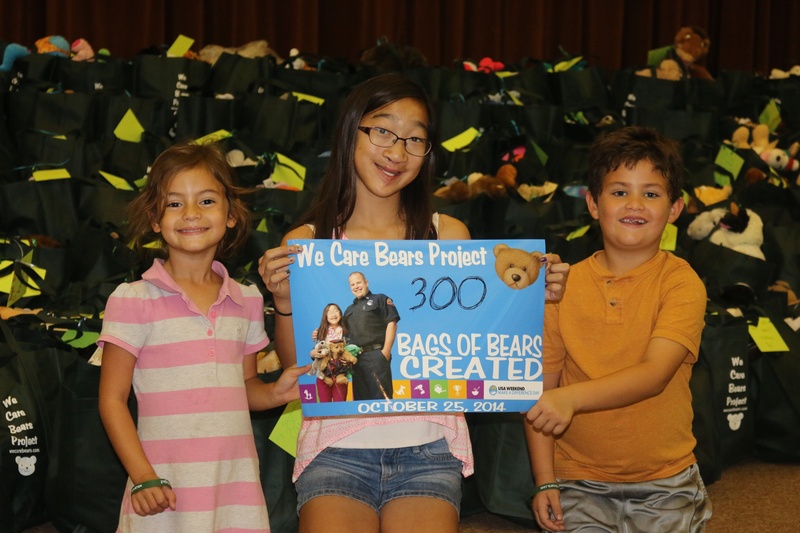 THANK YOU ALL.....see you all
October 24, 2015
| | |
| --- | --- |
| Posted by Jessica on October 25, 2014 at 11:15 PM | |
What a crazy busy day but the very best kind of busy.  Several bear drives ended today so we made pick-ups all day long.  Every school we visited today amazed us with the number of bears they collected.  We Care Bears could not do what we do without the support of our local community and schools.  Kids helping kids one stuffed animal at a time.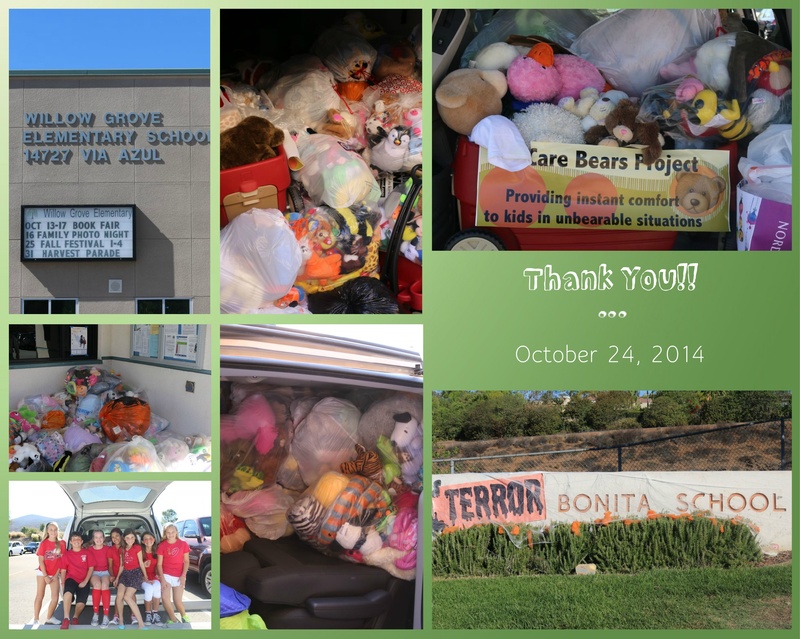 | | |
| --- | --- |
| Posted by Jessica on October 16, 2014 at 10:55 AM | |
A couple of weeks ago we learned about another San Diego organization holding a Make A Difference Day Event. They are collecting backpacks and pajamas for kids at Polinsky Center (an emergency shelter for children removed from their families) and Jessica KNEW she wanted to help. She contacted the lovely Miss Weir and learned about The Ambassadors at Greater Life Baptist Church.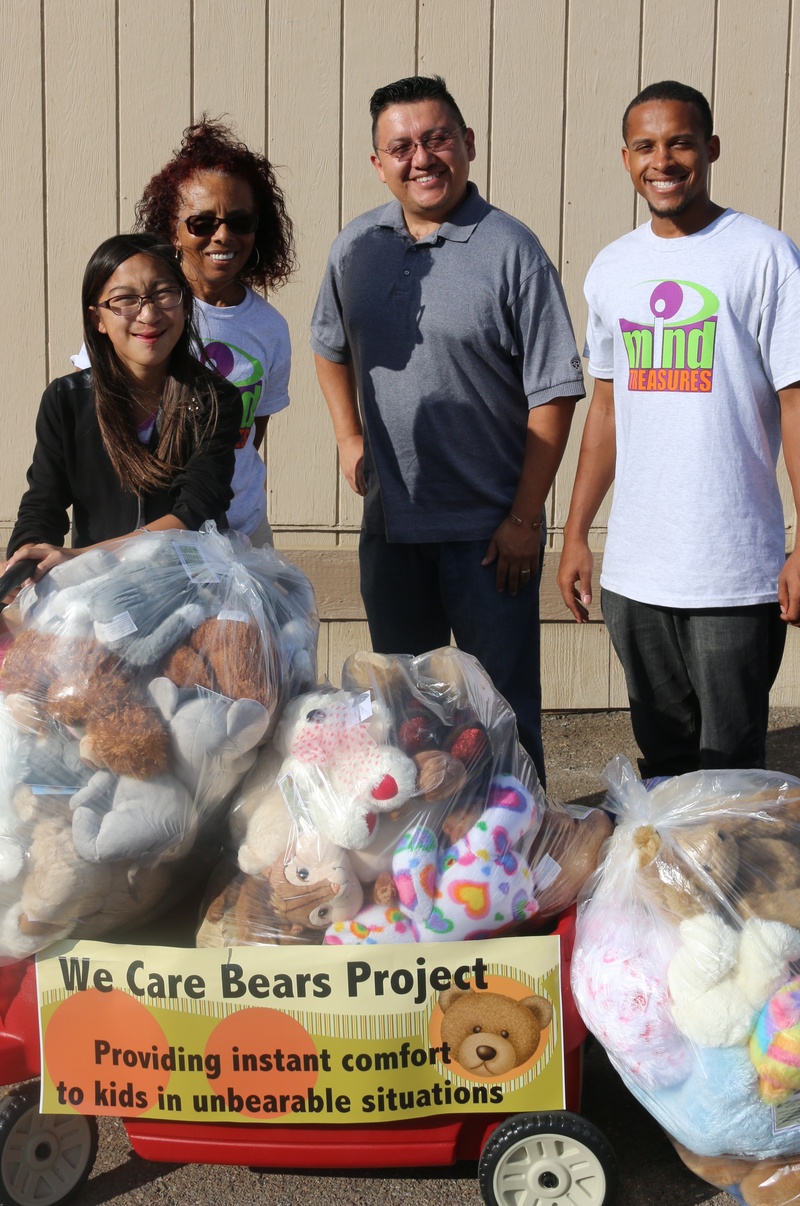 Jessica's program and the Ambassadors' program are the perfect collaborative campaign for kids in unbearable situations so today we were honored to take our first pre Make A Difference Day donation to the Ambassadors' of 70 stuffed animals to include with their backpacks. If you're organization would like to help the Ambassadors' they are collecting personal supplies (kids toothpaste, toothbrushes, brushes, combs, etc), as well as pajamas and backpacks, use the contact form on our website and we'll put you in touch.
| | |
| --- | --- |
| Posted by Jessica on April 10, 2014 at 6:35 PM | |
Do you guys remember my Make A Difference Day Project in October? You can read more about it HERE.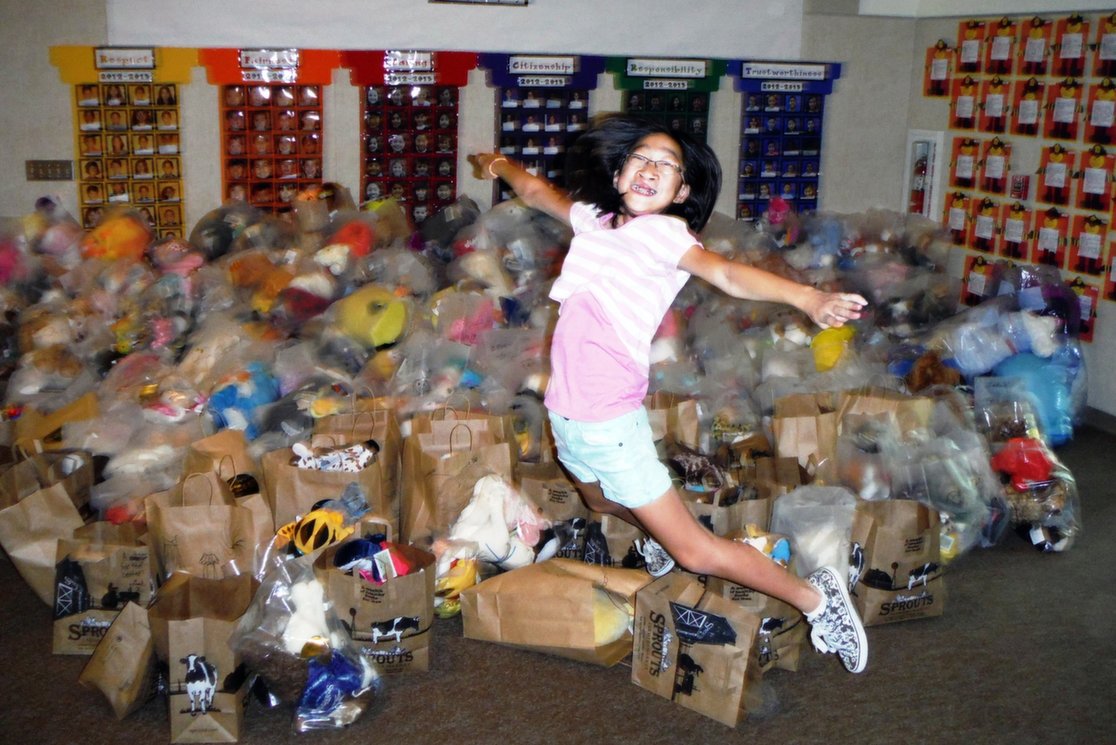 That was such a great day. We tagged and bagged more than 500 bags of bears for the San Diego Police Department. As a result of everyone's effort on that day my project was named a Make A Difference Day National Honoree and the awards luncheon was in Washington, D.C.
I was very humbled to be named along with other amazing projects.
I have had a dream of going to New York to talk about my project on the Today Show and taking bears to the NYFD for a long time now and while I know that will probably never happen (because my lip looks funny and sometime people have a hard time understanding me) I got pretty close!!
I had a chance to talk to Savannah Guthrie and her husband Michael.  I gave her a UofA onsie for the baby when it gets here and a chocolate bar for her to give the baby now 
 and a litle teddy bear for her desk.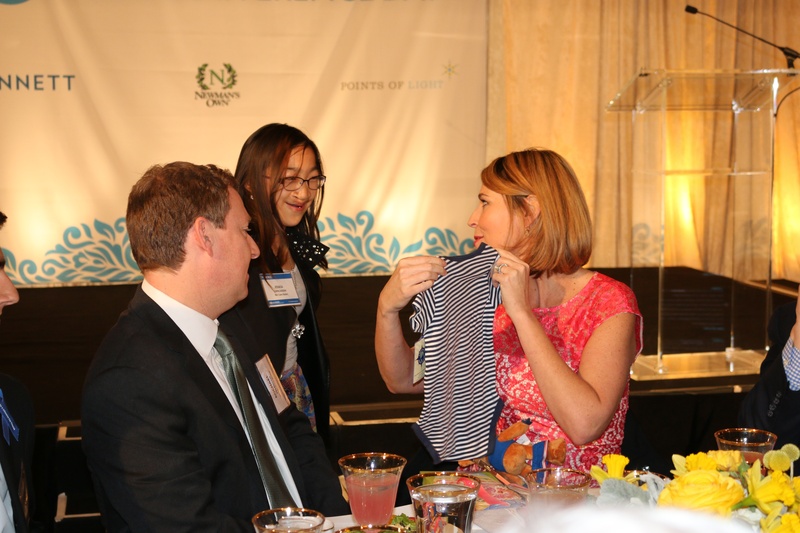 Matt Lauer...I gave him hand sanitizer because I watch him on the Today Show and I know he is a little bit of a germaphobe.  I also gave him an autographed picture of me because I know he has met everybody and I thought it would be funny but maybe he just thought I was bragging about me 
  I hope not.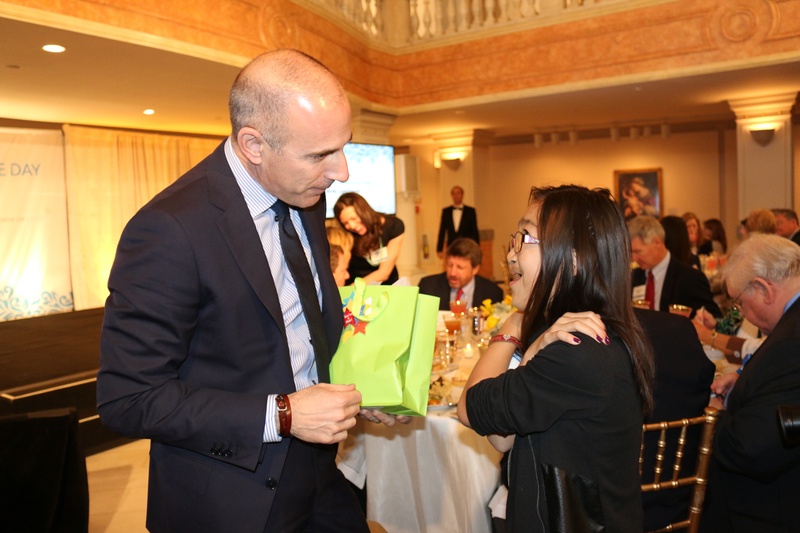 Jenna Bush Hager was so nice to me too.  I didn't get to tell her that when I grow up I want to be school teacher too!!  I brought her a stuffed Woodstock for Mila and a University of Texas sock monkey for her desk because sock monkeys are cool.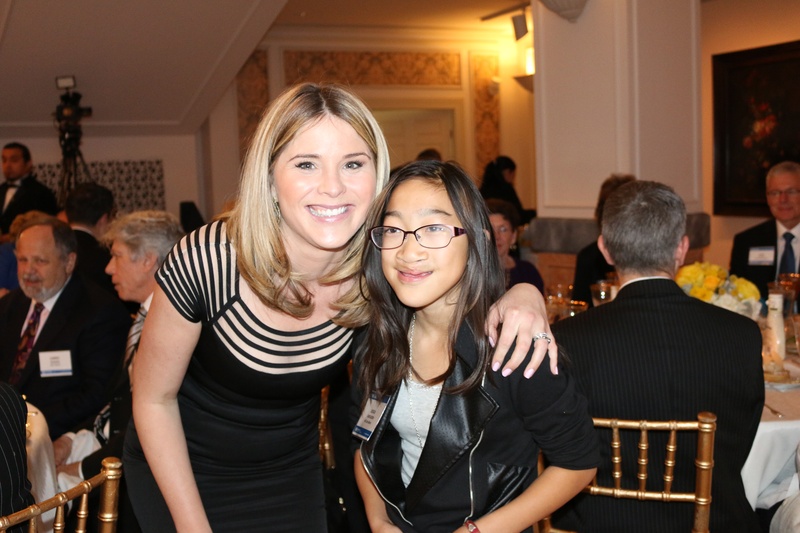 And even Jon Bon Jovi.  I was so so nervous I could barely to talk him.  So what can you give a rock star?  Well, I was confused when my Mom said told me about "hair bands" but then she explained it.  So I thought it would be funny to make a We Care Bear Hair Band....so I glued some small teddy bears to a hair band (my kind of hair band, for your actual hair).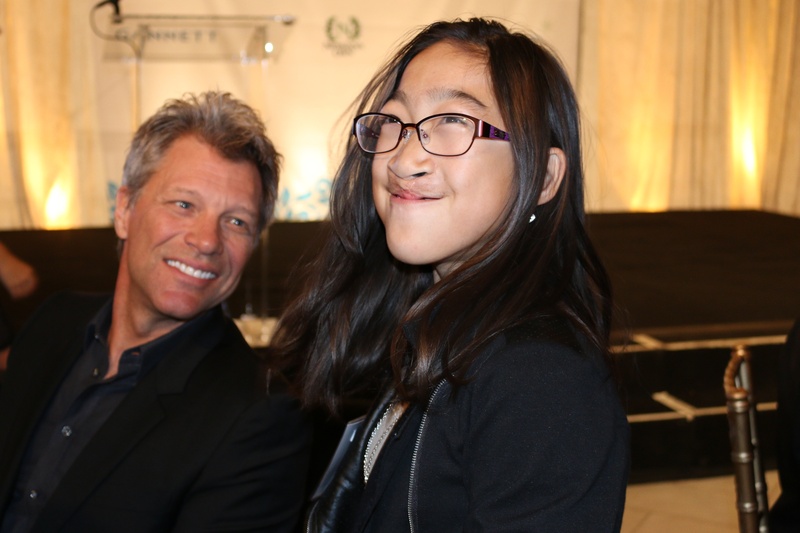 I have to admit I didn't know about his music but my Mom downloaded a bunch of it and now We Weren't Born to Follow is one of my all time favorite songs. My Mom thinks it's because I wasn't born to follow, that I proved that the day I came out of the dying room in the orphanage. I think it's a great song. But also Jon Bon Jovi does amazing work with his Foundation and he should be as famous for the good work he does with that as he is for singing and being a rock star.
I also got to meet so many really nice people from Newman's Own, USA Today, Points of Light and Gannett. They all worked really hard to make this day really special.
Maybe the best part of the day is that Love Without Boundaries will be getting a $10,000 check to help babies in China who were born with a cleft lip and palate, like me, have surgery to fix it.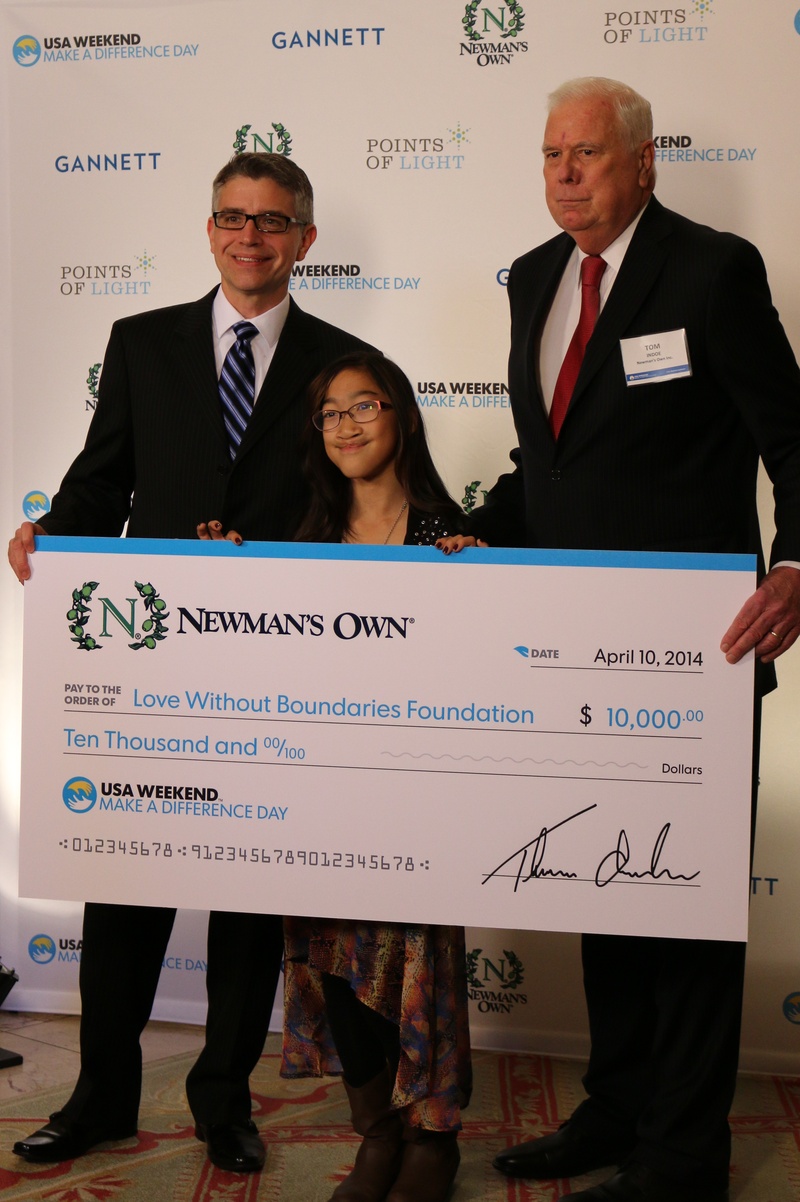 October 26 is Make A Difference Day this year and I can't wait to have an even bigger and better bear bagging event.


You should consider a Make A Difference Day project this year too!!!
| | |
| --- | --- |
| Posted by Jessica on April 6, 2014 at 9:20 PM | |
Did you see this weekend's USA  Weekend?  It's all about Make A Difference Day.  You can read about some great Make A Difference Day projects.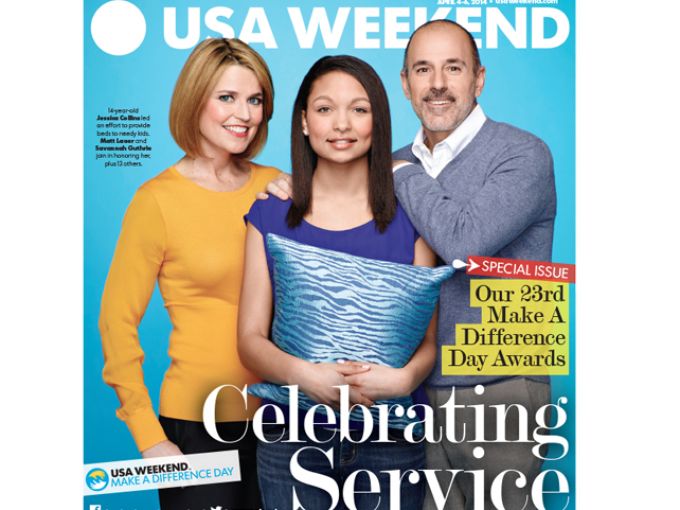 Inside you'll find a picture of me with Fire Captain Robert Allen and a story about my Make A Difference Project.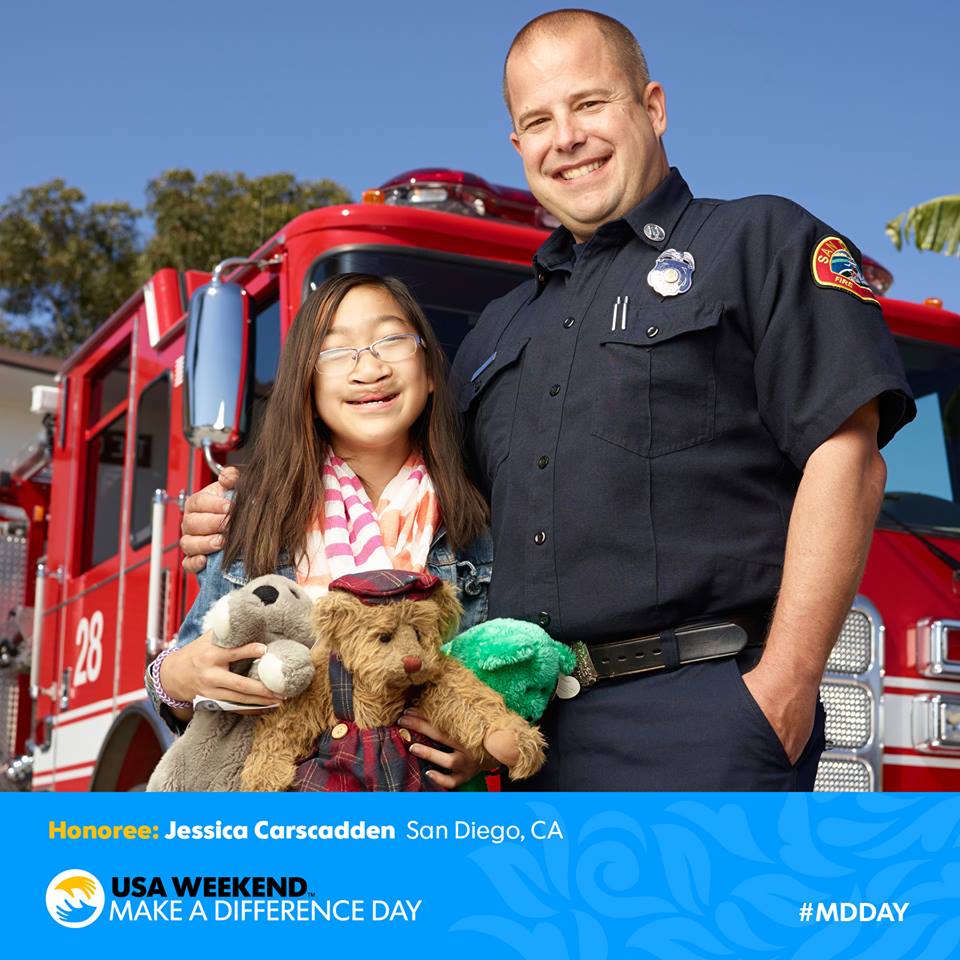 If you don't get the weekend edition you can read about my project HERE
| | |
| --- | --- |
| Posted by Jessica on October 26, 2013 at 5:25 PM | |
For more than 20 years, USA WEEKEND Magazine and Points of Light have joined together to sponsor Make A Difference Day, the largest national day of community service. Millions of volunteers around the world unite in a common mission to improve the lives of others.
This year Jessica decided to create a Make A Difference Day event to encourage young people to engage in a more hands on way in volunteerism. Today 60+ young people (and some less than young people) came together in two shifts to sort, tag, and bag bears for first responders.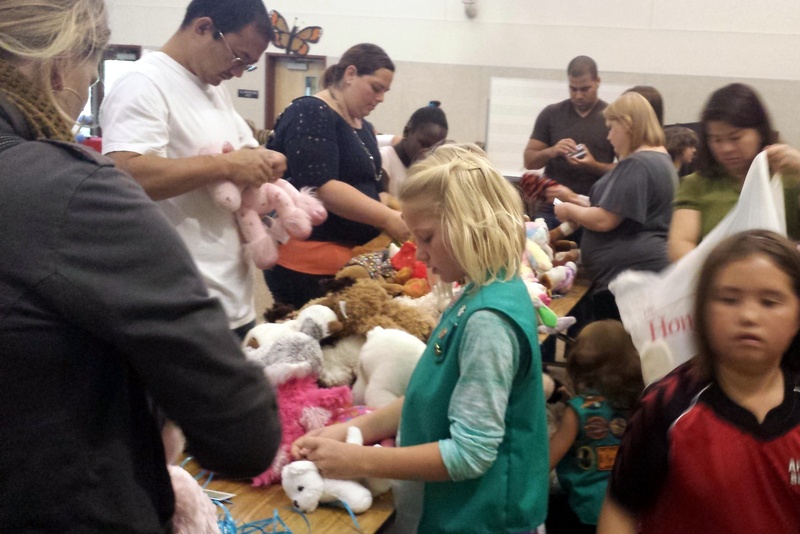 This was such a fun event and we were so lucky to have some great sponsors and supporters. Chick-Fil-A provided a delicious lunch for all the volunteers as well as gift cards AND held a bear drive at the Carmel Mountain location. If you haven't had a CFA chocolate chip cookie it is worth a special trip just to try. ClearBags.com provided all the bags for today's event. Sprinkles Cupcakes donated the most delicious cupcakes on the planet and many community sponsors donated gift certificates as door prizes for the volunteers including Geppetto's Toy Store, Pei Wei Asian Bistro, Nature Box, and Brett's BBQ.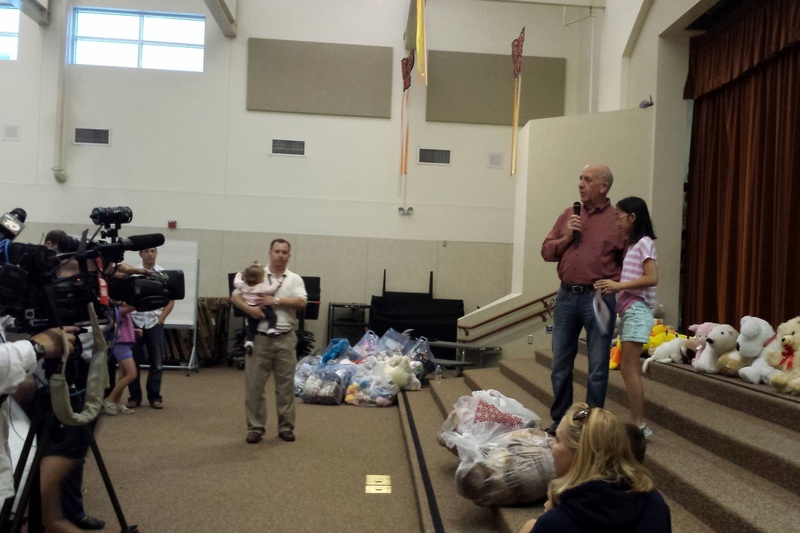 Poway Unified School District, Dr. Collins, Michael Olander and Monterey Ridge PTA were all so supportive and instrumental in helping us by providing use of the multipurpose room at Monterey Ridge Elementary School.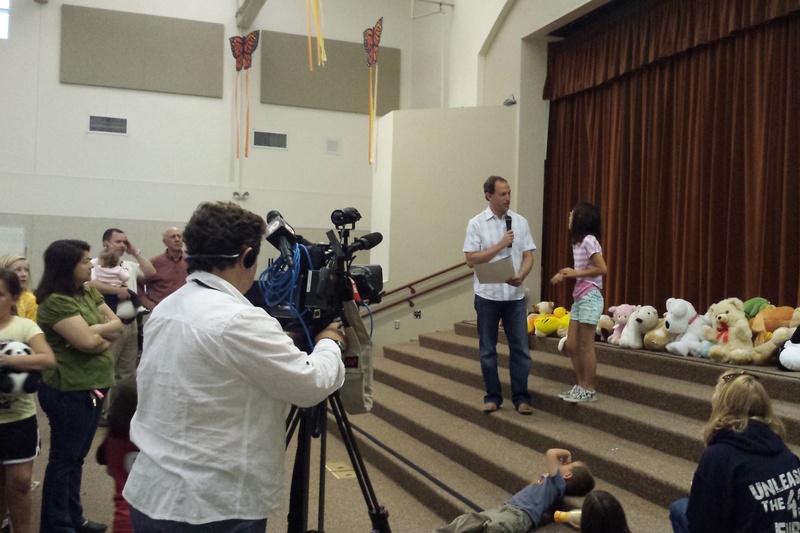 Assemblymember Maienschein and Councilman Kersey came by to talk to donate bears and talk to the kids who were helping out and San Diego Police Chief Lansdowne came by as well. A few police officers even came by to talk to everyone and fill their cars with bags of bears.
The goal for this Make A Difference Day event was to create 500 bags of bears, one for every single police vehicle in San Diego. Thanks to the cooperative work of everyone involved not only was the goal achieved, but it was exceeded.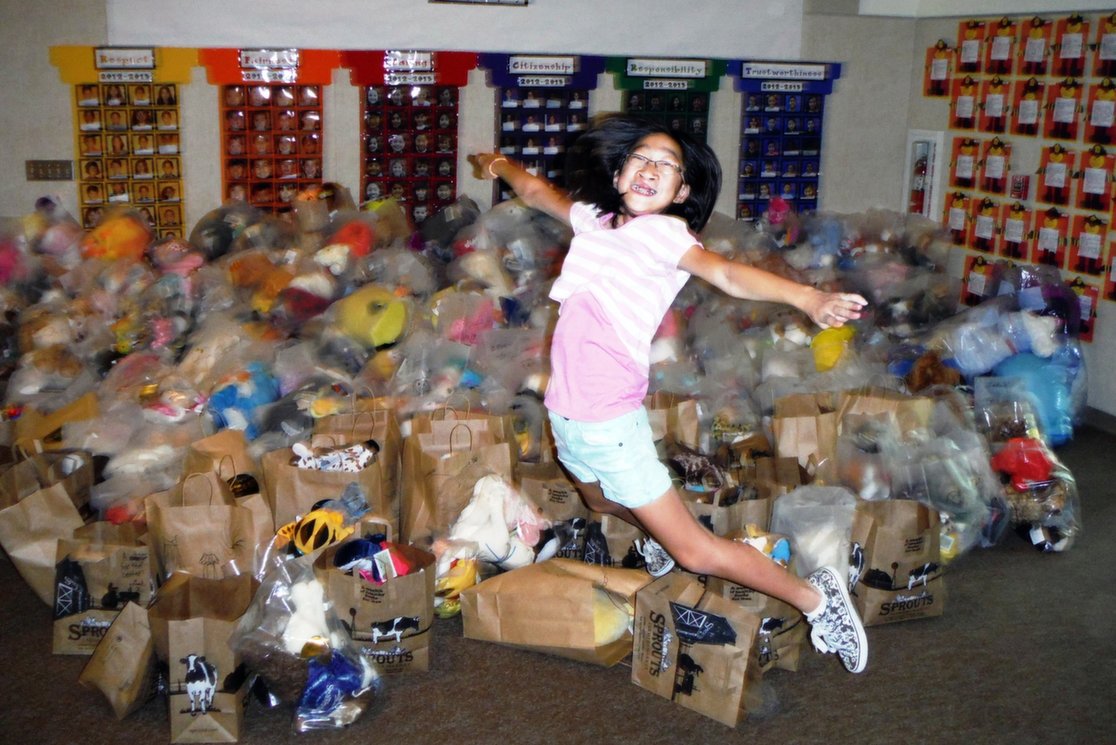 A special thank you to all the kids who volunteered from the Endeavour Academy, you guys ROCKED.
One day, 60 plus volunteers, 500 plus bags of bears and one great Make A Difference Day 2013
/